Sri Lanka Life Saving – Taking Action to Prevent Drowning
According to the latest report on Drowning Prevention in Sri Lanka, the Western province had the highest number of drowning deaths of 168, from 2016 to 2018.
The report jointly prepared by Sri Lanka Life Saving, Life Saving Victoria in Australia and the Australian High Commission in Sri Lanka notes, between 2016-18, males were 3.5 times more likely to drown than females.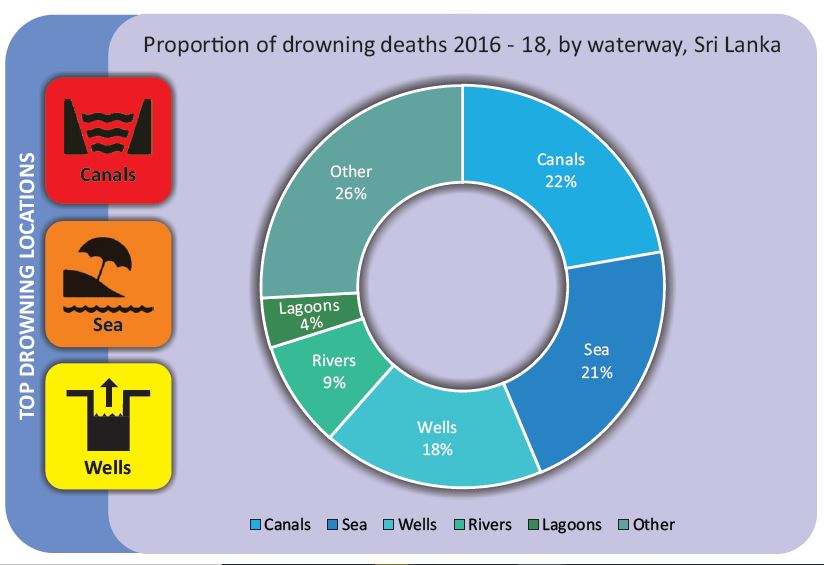 According to locations, canals were the top local on for drowning incidents accounting for 22% of all deaths in 2016-18.
This was followed by sea which is at 21% which includes beach and ocean; and wells which is 18%.
The drowning rate for Sri Lanka averaged over three years from 2016-2018 was 3.5 deaths per 100,000 people.
Sri Lanka had a higher drowning rate across the 15-24 years, 45-64 years and over 65 years age groups when compared to the average drowning rate in both high-income countries and low- and middle-income countries.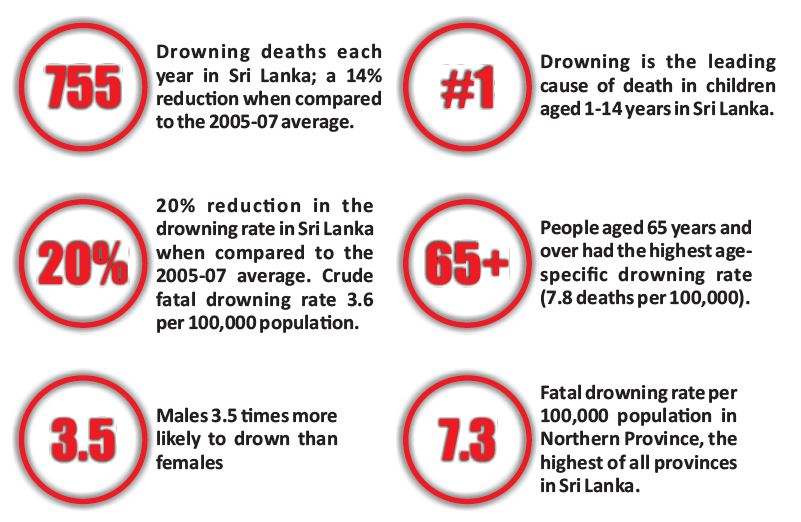 Since the publication of the 2014 Drowning Prevention Report Sri Lanka, Sri Lanka Life Saving has expanded its lifesaving services across the country.
With the addition of seven new lifesaving clubs, there are now 46 clubs patrolling 90 of Sri Lanka's open waterways including 48 beaches, 38 lakes and reservoirs/tanks and four rivers.
Since 2014, the number of active lifeguards has almost doubled, with over 2,300 operationally qualified lifeguards providing effective lifesaving service coverage nationally.
The reports further notes, Sri Lanka Life Saving performed 300+ rescues each year which amounts to more than 300 lives saved.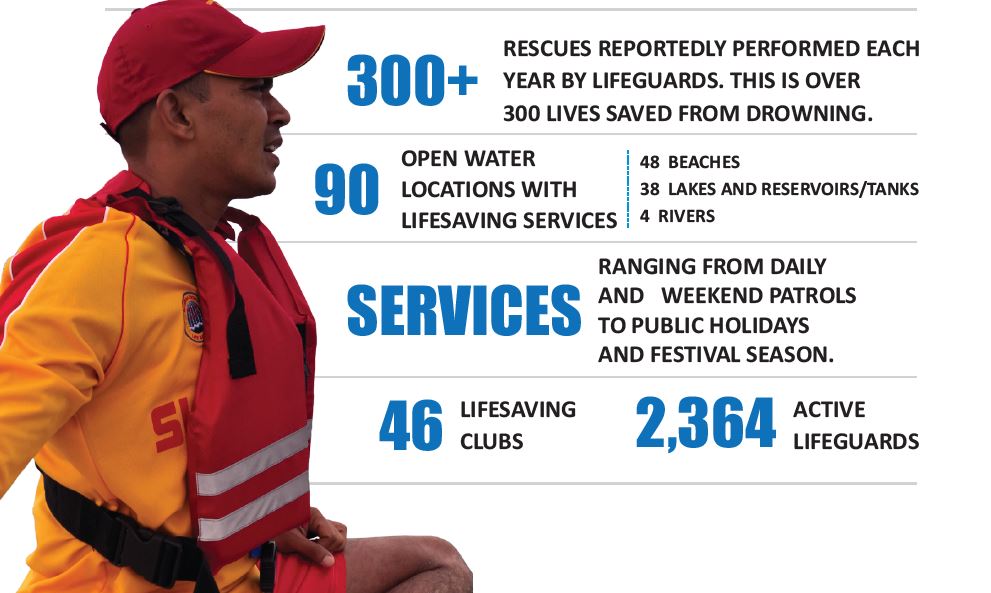 Asanka Nanayakkara , the President of Sri Lanka Life Saving said, in the world rankings on drowning, Sri Lanka is ranked 12th, however, according to this latest report, drowning related deaths have reduced.
Nanayakkara stressed the use of alcohol during water related activities, negligence as well as not being aware of the dangers when bathing many meet an untimely death as a result of drowning.
Mevan Jayawardena, the Chief Operating Officer of Life Saving Victoria, Australia speaking at the launch said they look forward to supporting from Australia to develop lifesaving in Sri Lanka for preventing drownings as well as increasing economic and social benefits from waters in Sri Lanka.
The inaugural Drowning Prevention Report for Sri Lanka, published in December 2014, identified a lack of swimming ability within the population as a major contributing factor to drowning in Sri Lanka.
Increasing the swimming and water safety skills and knowledge of individuals is a fundamental requirement for the prevention of drowning death and injury in Sri Lanka.
In 2014, there were limited opportunities for Sri Lankan children to learn swimming and water safety. In addition to increasing safety in water, the ability to swim enables access to a range of water-based recreation and competition opportunities which contribute positively to health and well-being.
The Swim for Safety Program aims to address the lack of swimming ability within the population of Sri Lanka and reduce drowning deaths and injuries.
The Swim for Safety Program provides a 12-lesson survival swimming program that can be used to teach individuals basic swimming with a focus on water safety skills.
Breaking through cultural challenges, women have been meaningfully involved in lifesaving activities in Sri Lanka in recent years. In February 2018, a group of 13 women representing diverse segments of society from different provinces was facilitated with world-class training in Australia.
Inclusive and diversity have been imperative to Sri Lanka Life Saving, and this exemplar reflects Sri Lanka Life Saving's values of fostering an environment where females and males are given equal opportunities for training and development.
The provision of lifesaving and water safety skills to women across different age groups, ethnicity and provinces is closely aligned with the priorities set in the National Action Plan.
Sri Lanka Life Saving will release two publications on beach safety and pool safety guidelines, as well as one on the Swim for Safety Program and it be available in all three languages.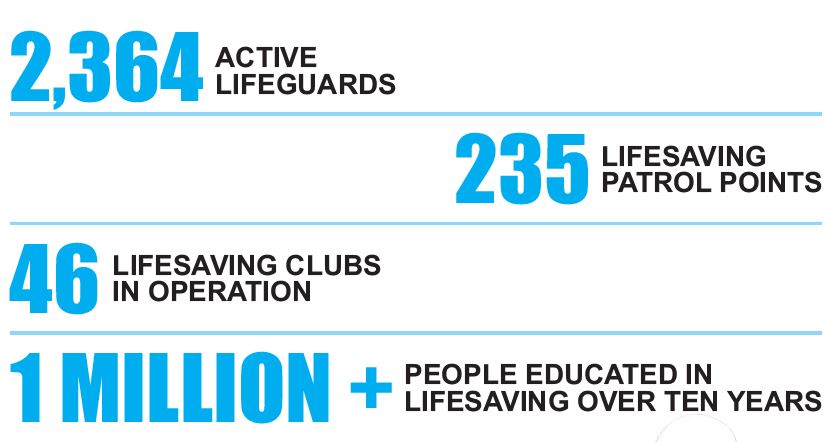 -News First-
Visits: 63