COVID-19 entered Beijing through "European Salmon" consignment- Chinese Envoy in SL
The Acting Chinese Ambassador to Sri Lanka Hu Wei told President Gotabaya Rajapaksa, COVID-19 had made its way into Beijing recently through a consignment of salmon from Europe and not from person to person transmission.
The Chinese Delegation appraising President Rajapaksa on the latest situation in Beijing said close to 100 people are infected and Chinese officials were quick to track the source of origin.
The PMD statement said the delegation had noted the WHO too has attached great importance to this development.
The Acting Chinese Ambassador and his delegation met with the Sri Lankan President to hand over a letter from President Xi Jinping.
President Xi had wished President Rajapaksa for his upcoming birthday and extended his appreciation of Sri Lanka's successful efforts to fight COVID-19.
The statement from the President's Media Division said both Sri Lanka and China were able to successfully tackle the crisis because of the efforts of the respective security forces and intelligence arms.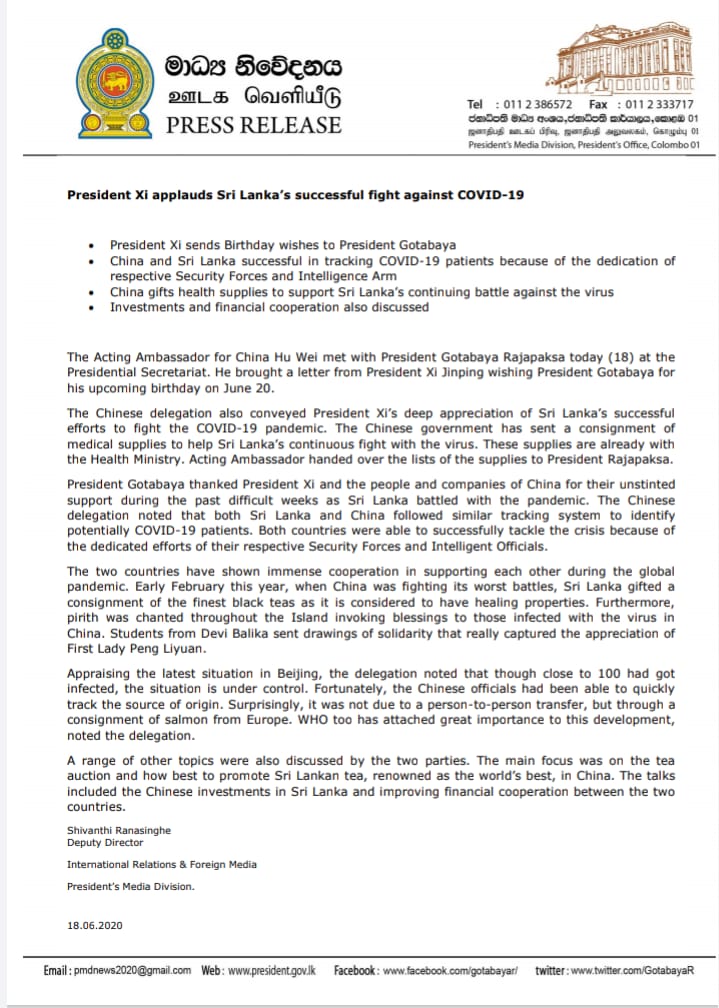 Written by Zulfick Farzan
Visits: 492